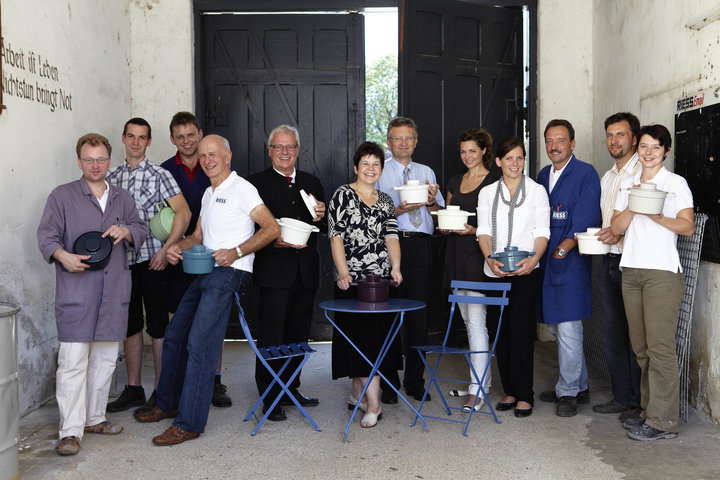 The Company - KELOMAT
The success story of the Austrian quality brand KELOMAT began in 1948 in Upper Austria. This is where the company Gruber & Kaja established KELOMAT with production of high-quality pressure cookers. The original cookers were manufactured of aluminium, changing over in 1978 to highest quality stainless steel – Edelstahl 18/10
The KELOMAT pressure cooker was quickly available in many households in Austria and stood for modern, healthy and time-saving cooking. Soon, the range was extended to cookware and one advertised with the slogan "Everything for the modern kitchen".
In 2001, the brand was acquired by the Austrian cookware company RIESS from Ybbsitz in the Must Quarter of Lower Austria, and was merged to form RIESS KELOMAT GmbH. The traditional family-run company, which is now in the ninth generation, is the only cookware manufacturer with the brands KELOMAT and RIESS Premium Enamel.
Everything about cooking, frying, braising, baking, cutting, preparing and serving is provided by KELOMAT in the program.
RIESS: Porcelain Enamel
stands for high-quality cookware made of enamel and therefore for aroma-neutral, energy-saving and healthy cooking, baking and storage.
Since 1922, the traditional Austrian family business has been enamelling cookware in many colors and designs. The RIESS products are produced regionally, by hand in the Lower Austrian Mostviertel and, thanks to their own hydropower, CO2-neutral.